This is a soup that my grandmother taught me how to make when I was about 11 years old. Most people just use the cauliflower and throw away the greens on it. We use almost the WHOLE plant - minus the hard, hard stalk.
Wash and pat dry and cut up a whole cauliflower and add to boiling water. Add some EVOO, salt, pepper and dill. I added some fresh broccoli this time. Cook all the veggies and serve over elbow noodles. I topped it with veggie cheese. It's a GREAT healthy dinner!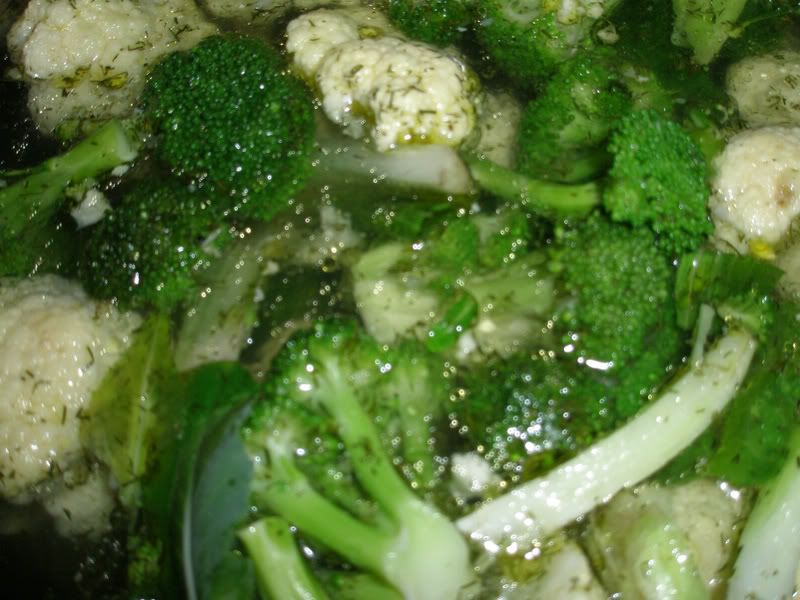 Tomato Appetizer



This is an appetizer that me and my oldest daughter make roughly 3 times a month. We prep this first and put it in the oven, it takes roughly 10 minutes to cook. Then we snack on it while we wait for dinner.
Last night, she washed and sliced the Roma tomatoes as I was prepping the other vegetables. She put them in two cake pans, then I drizzled them with EVOO, kisher salt, vinegarette and fresh basil leaves. Then she topped them with mozzerella. Talk about GOOD!
Put them in a 350 degree oven for about 10 minutes.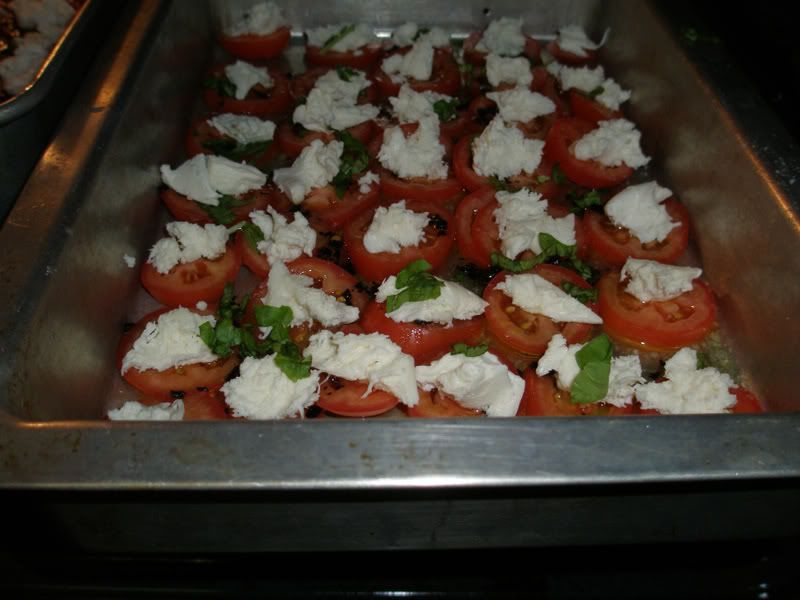 Then plate them up and eat them up! I save the run off..which is basically from the tomatoes and olive oil. I freeze it and use it in soups or tofu quiche...any liquid substitution. It's so tasty!