How awesome is it to find your soulmate? Way awesome! But finding your 'foodie-mate' is CRAZY awesome!
On Saturday Mr. Moody introduced me to Hot Water Cornbread Latkes. Holy cow, were they good!
I plated them with sauteed onion and tomatoes and topped it with an egg. Nom Yummie!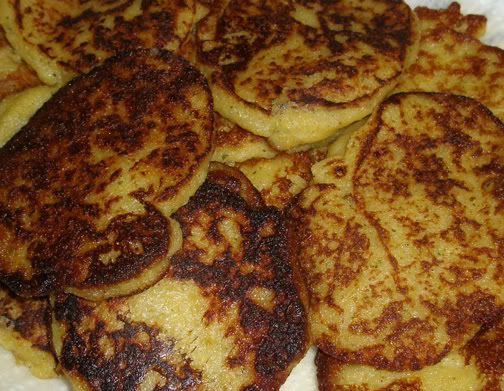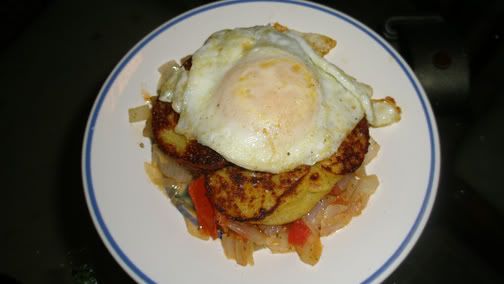 Then, later for a snack, we had a latke topped with fresh roma tomatoes!
On Sunday, Mr. Moody and I made Eggs Benedict with panchetta. I made home made hollendaise sauce. It was Alton Brown's recipe and VERY yummie. James bought cage free brown eggs and the yolks were a beautiful golden yellow, which made the sauce look so rich!
On Sunday afternoon, when Mr. Moody returned from the country, I made him my mozzarella tomatoes over Prosciutto.