*This idea was borrowed from a blog that I follow and adore...http://www.theburghbaby.com*
On this day . . . Gas was $1.71 per gallon. It goes up and down....and I fear, come summer, it will SKY ROCKET!!
On this day . . . James went home from work sick. This NEVER happens.
On this day . . . Hurrican Ike is STILL in the news!
On this day . . . Japan finance chief quits over alleged drunkenness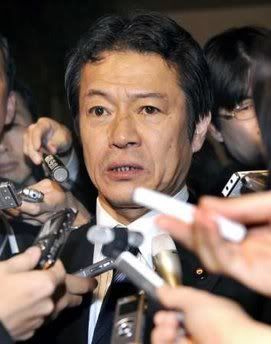 On this day . . . President Barack Obama signs into law his stimulus plan, hoping the measure will put a floor under the collapsing U.S. economy. (The rest of America is scared) And I watched it online live.
On this day . . . It was cloudy and overcast and ugly and grey.
On this day . . . I wanted to be home and not at work.....ever again. I miss being a SAHM..
On this day . . . A woman who gave birth to octuplets was in the news. She was in the news partly because the octuplets put her at a total of 14 kids, but mostly because she seems to be a bit cuckoo for Cocoa Puffs, if you know what I mean. I think it would be safe to predict that we'll be seeing her for a while, as her only means of income appears to be whoring out all her kids to the media.
(I concur with Burgh Baby's Mom)
On this day . . . I was overtired again from sleeping the sofa...again...
On this day . . . In music today : #1 Eminem, Dr. Dre & 50 Cent-Crack A Bottle
(I have no idea)
On this day . . . I got to meet Brad's baby boy....and my ovaries wept and ached!
On this day . . . I am thankful for where I am at, who I am with, loving my daughters like crazy and just wanting peace and happiness!