What can I say about Onion Creek? It's simply awesome! If you love Austin, like me and my husband do, Onion Creek is an Austin Jr. nestled in the Heights in Houston, Tx. Since it's opening day, November 23, 2002, the Heights Community has received Onion Creek with open arms.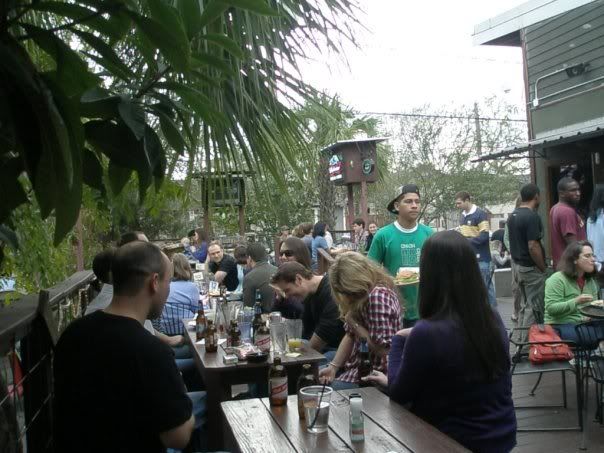 When you first arrive, you can't help but notice the setting....patios and tables and umbrellas and plants and signs and lights. It's a hub of electricity and laid back restfulness all at the same time.
Let's start with the menu....
Appetizers of spinach and artichoke hummus with feta relish
& toasted pita bread, salads of goat cheese, spinach and asian (and more!) to wake up your taste buds!
Their meals go from plain burgers, BBQ burger, Goat Cheese burger and their name sake the OC which is white cheddar, avocado, bacon, lettuce
tomato & red onion. They also have one of my favorites, a Boca veggie burger! (which is TO DIE FOR!)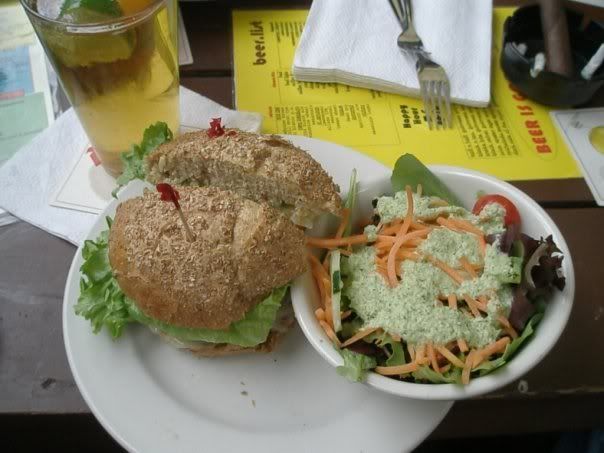 They have sandwiches of every kind! Roast beef, po boy, turkey and on and on! They have awesome wraps of humus or asian flare.
They have pizza on wonderfully made breads as well and a drink list....well let's just say it's endless. Teas and coffees, beers and sodas and a frozen mamosa that just hits the spot!
They have breakfast .... HomemadeWaffles: Every Morning 8a - noon
Try them with fresh fruit or toasted pecans. They are also serving Bagels and Lox for breakfast.
And on Saturday mornings - Saturday Morning: HEIGHTS FARMERS MARKET 8a - noon
Have a coffee and stroll the market.
houstonfarmersmarket.org
Go to http://www.onioncreekcafe.com/ to check them out for yourself and make a trip to Onion Creek in the Heights! You won't regret it!