This is a GREAT meatless burger alternative. Portobello mushrooms taste great marinated!
Take Portebello mushrooms, wash and pat dry and put in a pan. Drizzle EVOO and soy sauce over them. Sprinkle with garlic salt, salt and pepper.
Bake in oven (350 degrees) for about 25 minutes. Judge by pushing on them to see if they are your desired tenderness.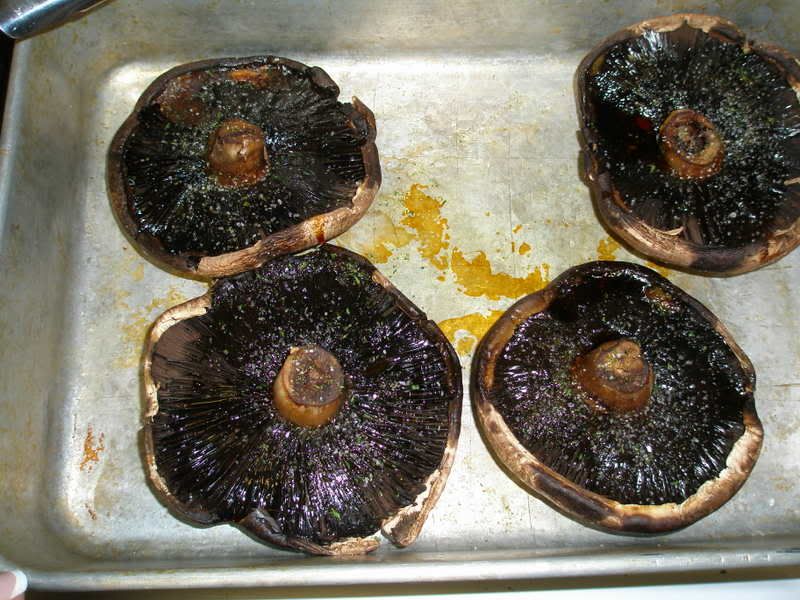 Now get some red potatoes. THese are easiest cooked if you boil them in water until they are a little tender. Then put in a pan, make a few slice marks (not all the way through) and drizzle with EVOO, garlic salt, pepper. Then roast in a 350 degree oven for about 45 minutes or until tender.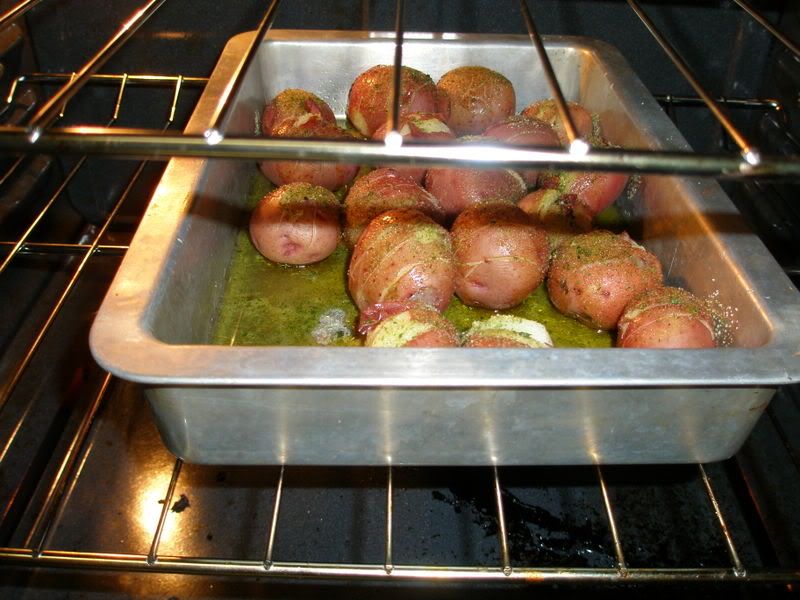 It's best to make the potatoes first, when they are about done, put the mushrooms in the oven so they all finish at the same time.
You can toast your buns on the stove top!
Now to build your burger. Instead of regular cheese, I used smoke provalone veggie cheese. It's WONDERFUL!