Tofu Stir Fry
Now, I know that I get looks from people when I mention TOFU! It's white, jiggly and tasteless....yes it is. But you can flavor it and its VERY Good for you!
So what I did last night, was eaten up by the WHOLE family!! Devoured in fact!
I took soft tofu and cut it in little squares. It's SO easy to take that block, slice into slabs, slice the other way, it just stays in it's block and when all the little squares are cut, I pour dark, rich soy sauce over it. Let it soak in the tofu...it's wonderful!
Then I toss it with some seasoned flour and throw in a skillet with some peanut oil.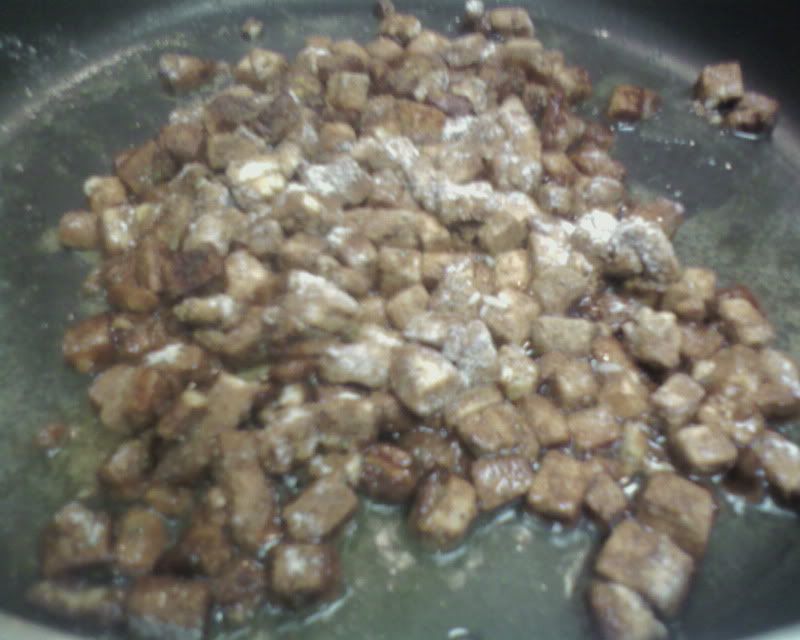 I add some fresh basil and cook until it looks like it's almost burnt. You want a tough crust on that tofu...the flavor will be like chicken...I kid you not!
I took some fresh frozen veggies from the freezer to add.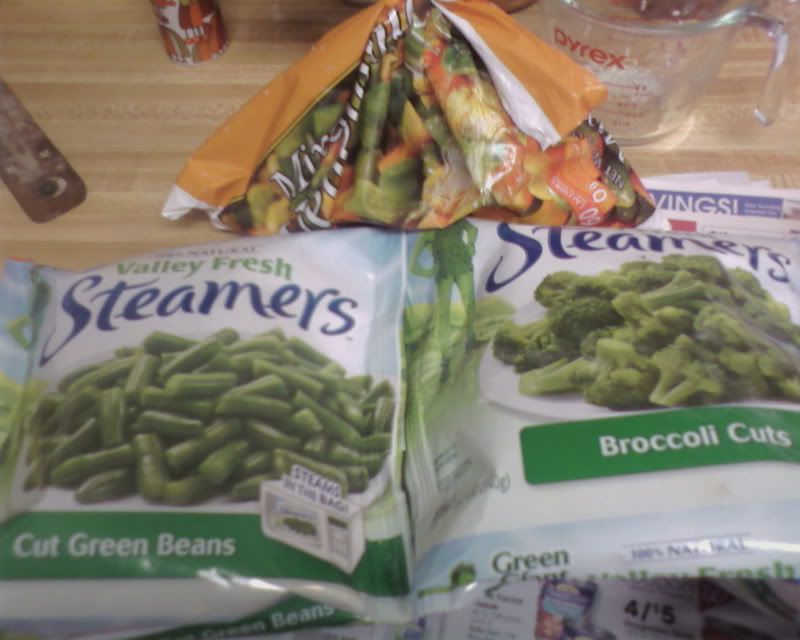 Then I served it over rice. It was delicious!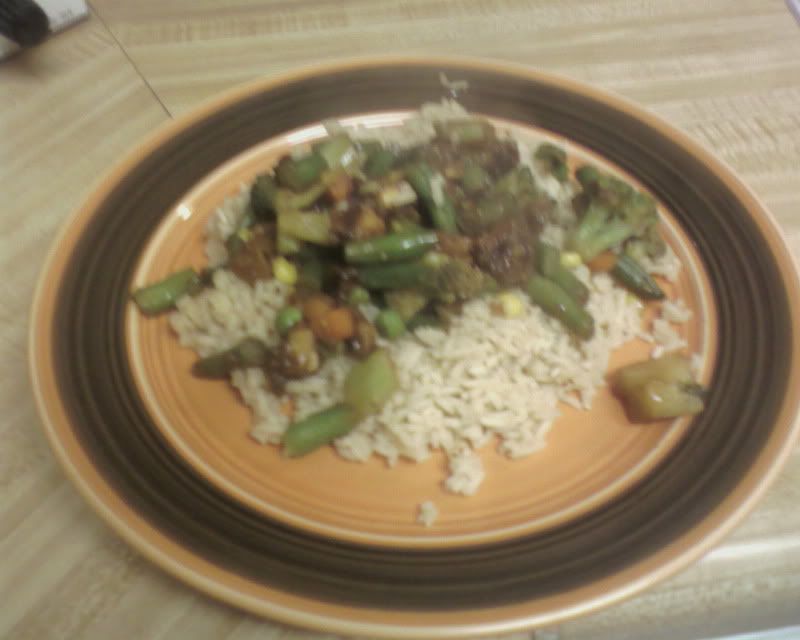 And for my lunch the next day, I took some romaine lettuce leaves and stuffed them with leftover stir fry!