We love pesto and it's so very easy to make! I found a recipe, and of course had to add to it.....duh! Well, I have to make it mine!
So here it goes....
1/4 cup pine nuts
1 - 2 bunches fresh cilanto
1/2 cup EVOO
Salt
Pepper
3 cloves garlic
3 tbsp balsamic vinegar
2 tbsp white wine
3 tsp Worcestershire sauce
Stick in the blender/food processor and pulverize it!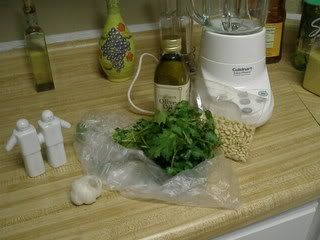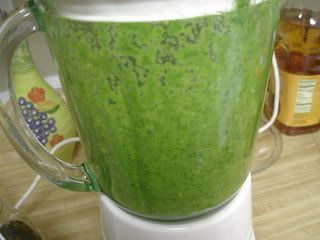 The first night I served it over tilapia...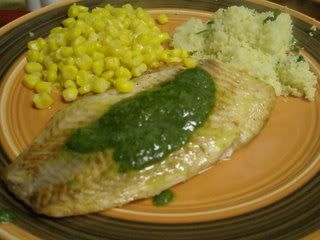 The second night I made Chicken Pasta Pesto