This is SO very easy....just time consuming (if you are not patient in waiting for the cheese to firm up....like we were!)
1 gallon whole milk
1/4 cup vinegar
Salt Pepper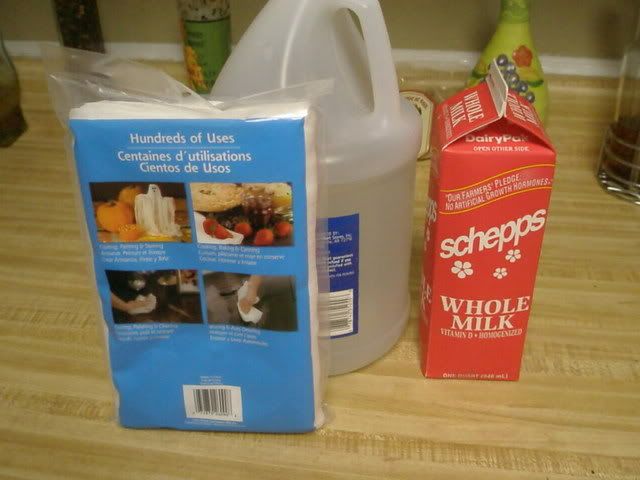 Heat milk on stove to about 190. Which is basically almost boiling, but not.
Take off heat, stir in vinegar, salt and pepper. It will star to immediately curdle.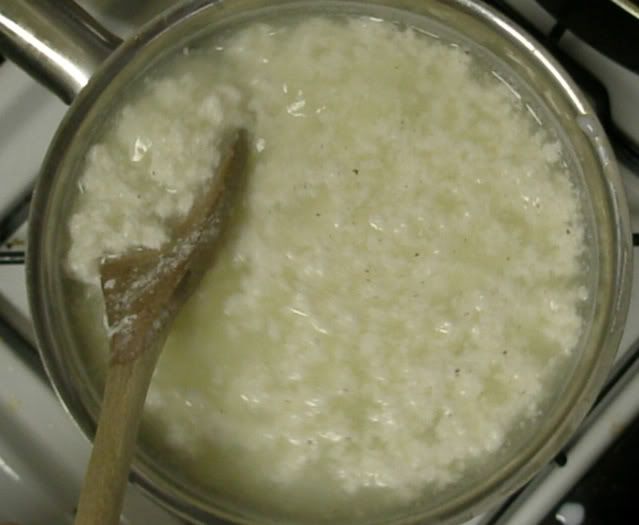 Pout in cheesecloth lined bowl, tie up, don't let the cheese touch the bottom of thw bowl and let drain.
When it stops dripping allot, but is still warm, I added my chopped green onion, garlic and cilantro. I let it hang for a couple of hours and put into the icebox to firm up.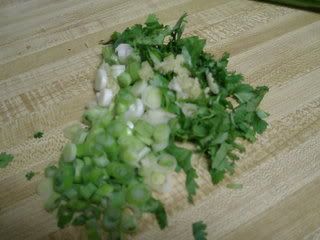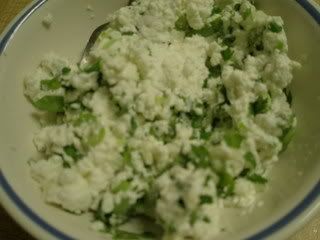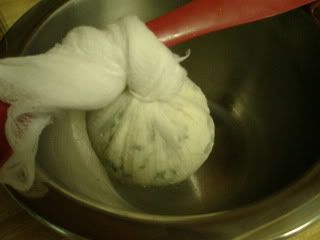 We ate it over migas, and then had some with crackers.
NOM NOM NOM!