So, we've done the Skittle Vodka
....and it was YUMMIE! So the Mr. had an idea....Red Hot Vodka.
He calls it The Nikki Six. If you are a true Mötley Crüe fan, you'll get it.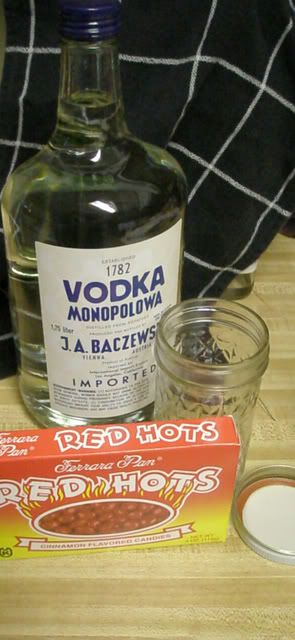 We let it sit and dissolve over night. There was NO straining at all....the candies totally dissolved. It was sweet and ended with a spicy red hot flavor. We mixed it with ice and ginger ale.