I found a recipe for Spaghetti Casserole online, and wanted to tweak it to cut fat and calories. I think I succeeded!
Ingrediants:
Zucchini (You can use any vegetable you want..)
Onions
Garlic
Mushrooms (which I forgot to get)
Plain yogurt
Eggs
Fat Free Organic Milk
Veggie Cheese
Bell Pepper
Tomatoes
Organic Basil Tomato Sauce
Pasta
*You can also add mozzerella cheese if you want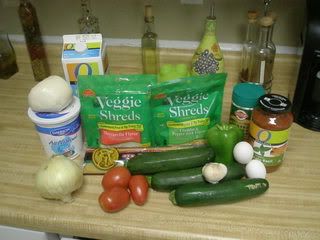 Brown zucchini in skillet with some EVOO, when they start to brown, cover and let them steam to soft.
Then add chopped tomato, onions, bell pepper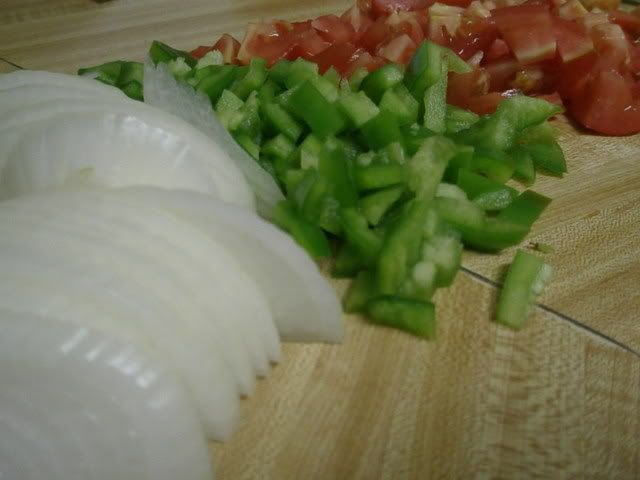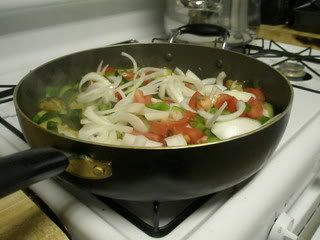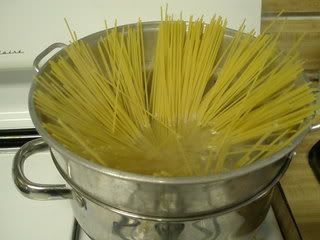 Mix 1/2 plain yogurt and 1/4 parm. cheese in pasta bowl (at this point you are draining pasta in the sink) Add pasta to yogurt mixture and stir. Mix 1/2 milk and 2 eggs and mix with the pasta.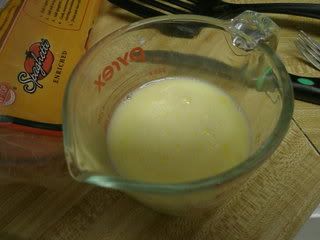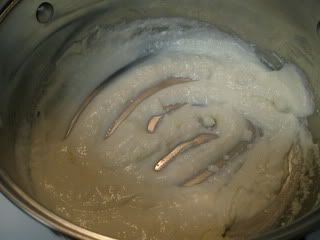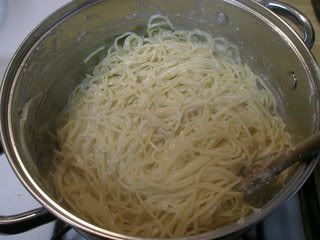 Add bottle of Organic pasta sauce to veggies in skillet.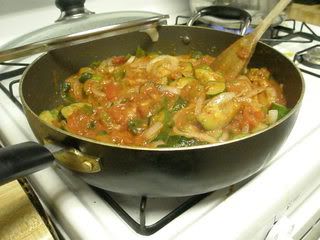 Pour veggie mix with pasta and mix well, pour into casserole dish. Add cheese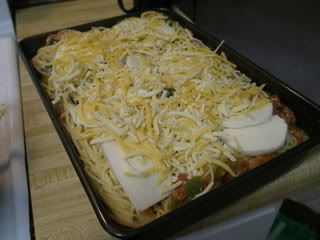 Bake at 350 for 20 to 25 minutes, or until warm, melty and bubbly!