Growing up, I was a dollar store snob. Thanks to the woman that raised me, I tended to be high strung and snooty. I thought that's how I was supposed to be...you know, money makes you better than everyone else. Right? She thought so.
Then I became a divorced single mother and realized just how hard it was to pay for everything we NEEDED and still be able to entertain and 'spoil' my kids. I didn't look to my parents for a lot, and as time grew to now I look to them for nothing. So, I learned the value of dollar stores.
To be honest, before about 9 years ago or so I had never been in a dollar store. A friend of mine took me in when we were planning a beach trip with all our kids. I was astounded at what I saw! Toys, snacks, books, decor, dishware.....ALL FOR A DOLLAR!
Since then, I've graduated to
99 Cent Only Stores
and
Dollar General
. Although I'm remarried, I still shop like I'm a single mom....shop for the bargains. I hit up the 99 Cent Only Stores for some groceries and pet things and even dishes, cups and saucers. Oh, seasonal decorations too! I even bought some cute purple-y flowers for our Easter table...and they're still alive.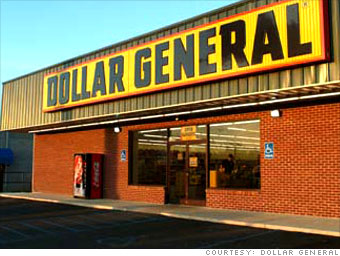 Dollar General has become my weakness. I've discovered their make up. Wet N Wild. LA Colors. Covergirl. Concealer, powders, primer, moisturizer, mascara, eyeliner, eye shadow, lipstick and more.
I'd like to stop the stigma that 'dollar stores' are nasty. Some are 'nasty' just because of the neighborhood they're in. Some customers have no pride whatsoever. The Dollar General next to a certain grocery store near my house looks like a shit hole, and I'll never step foot in there. It's just run down and I really don't like the 'clientele' they keep. But hey, that's any store in anywhere if you think about it.
So I go to the nicer, bigger Dollar General just up the road a ways. I can get acrylic French Manicure nail sets for a buck! And glue for a buck too! My daughters get make up and shampoo and deodorant and razors. It's been a life saver. Hell EVEN school supplies!
Ok. That's it. I'll stop. I just hate hearing (or reading) how 'dollar' stores get a bad rap. Hell my own 14 year old GETS IT! It's saving money and you don't
NEED
name brand items all the time.